news hardware PS5: New Resolution Ready… Major Update 6.0 Coming Soon?
After a long testing phase accessible to a few lucky ones, PlayStation 5 version 6.0 will finally be available to everyone.
New resolution and game list coming soon?
The information has just fallen, in just a few days, either from the next September 7, Players will finally be able to download the long-awaited PlayStation 5 6.0, an update that brings a lot. In fact, it's informant Tom Henderson who just spilled the beans through his account. Twitter.
As a reminder, this update will offer new functionality that many PlayStation 5 owners have been asking for for a long time, either 1440p mode. The latter, by having a resolution higher than HD and lower than 4K, allows Sony's console to be compatible with more and more screens and, above all, gives gamers greater freedom to better customize their video game experiences, by favoring fluency versus resolution, for example.
Although nothing has been formalized on this side, we also imagine that the list of games will make its debut with the arrival of this new major update on our consoles. as this option was also available during the testing phases of 6.0. As a reminder, it allows the most manic to better organize their library simply by creating lists. These lists, accessible in the "Your Collection" tab, allow you to configure a total of 15 lists of up to 100 titles each.
Any game in the "Your Collection" tab of your game library can be added to a game list, whether on disc, digital, or streaming. You can add the same game to multiple game lists. Hideaki Nishino, Senior Vice President of Sony'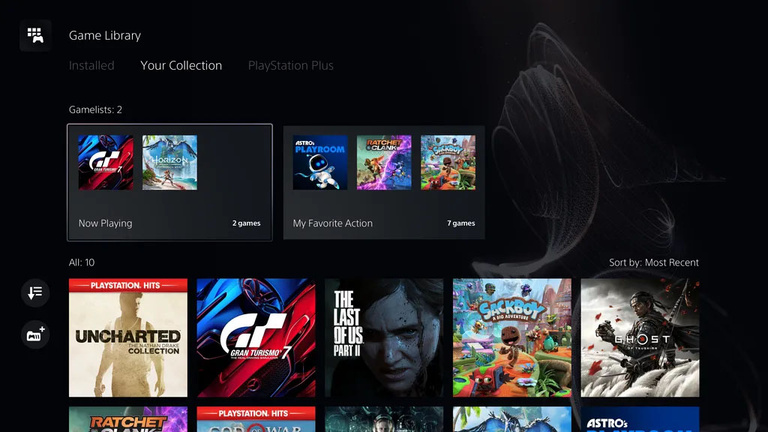 Discord will have to wait
If the 6.0 update may also bring some additional bonuses, such as simplified access to activities in progress or the ability to ask members of a Group to start Screen Sharing to see your game, Unfortunately, it will still not be compatible with the Discord app.
Sure enough, for Tom Henderson, Discord's functionality isn't about to arrive. He indicates that if nothing changes in Sony's programs, everything will land in 2023. More precisely, the Discord app will be available on PlayStation 5 starting March 8, 2023 according to the tipster. In other words, you will have to be patient.
---