game news Gran Turismo 7: F1 champion Lewis Hamilton takes on Sony AI, who is the winner?
Released on March 4, Gran Turismo 7 marks the return of a legendary license. A successful comeback, despite an economic system that generated controversy and needed balance. Since then, the title has been regularly enriched with new vehicles, challenges, while the most assiduous give themselves over to multiplayer. But Gran Turismo 7 also allows you to rub shoulders with true champions.
For the French market, Sony PlayStation secured the services of Esteban Ocon, F1 driver with the BWT-Alpine team who won the Hungarian Grand Prix in 2021. The latter had expressed his love for the franchise, while challenging the players with very solid times.
Lewis Hamilton challenged Gran Turismo 7 players…
But Esteban Ocon is not the only F1 driver to have been part of Sony's communication cycle around Gran Turismo 7, as gamers have also was able to compete with Lewis Hamilton, seven times world champion. At 37 years old, the driver is currently looking for his 8th championship, which would make him the most successful driver, but things are more difficult than before with a Strong comeback for RedBull and Ferrari. just a few days ago, Lewis Hamilton set a time of 5'40″622 at the Nürburgring Nordschleife driving (virtually, of course), a Sauber Mercedes C9 (1989).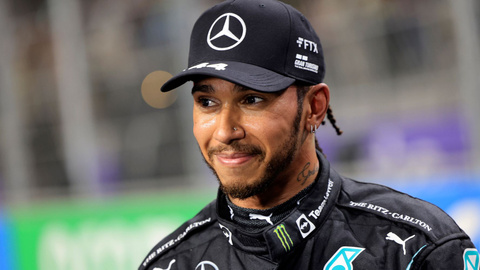 This time, achieved in the 20 km of the circuit, it was later delivered to the players, who wanted to undermine the time of the one who won 103 Grand Prix. The track is difficult, so we thought that the time would be relatively difficult to achieve. However, he was defeated by Igor FragaBrazilian-Japanese Formula 3 (Charouz Racing System) and sim racing driver. At 23, he clocked in at 5'26″682, which is a substantial improvement. But it is not all.
The champion heavily defeated by an AI!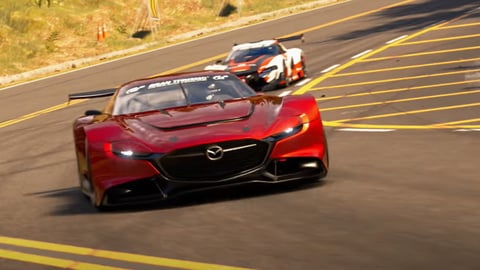 Shortly before the release of Gran Turismo, Sony released GT Sophy, a "revolutionary" artificial intelligence. Designed for racing games for several years, learn to recognize human pilot behaviors, in particular when searching for trajectories during overtaking, and integrating the physical behavior of the vehicles in their data. To achieve a satisfactory result, Sony used a thousand PS4, registered and analyzed thousands of hours of gameplay for several years. The work to be done before replacing the current AI is still colossal, but the first results they are very, very encouraging.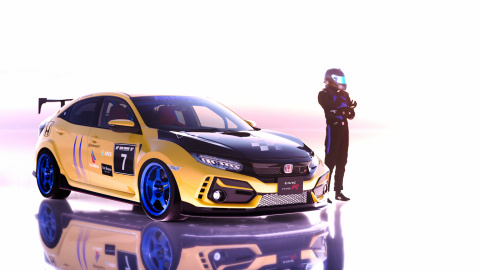 Sophy actually literally blew Lewis Hamilton's time and its counterpart F3. Driving a Sauber Mercedes C9 equipped with hard tires, the AI ​​realized a time of 5'26″682, or 17 seconds less than the seven times world champion! Sophy, whose performance you can see at the top of the article, put the wheels on the grass, but nothing to cancel the time achieved. With the aim of becoming "a teacher who will teach players how to drive, a student who will learn sportsmanship from players, and a friend to compete with"Sophy AI of Gran Turismo 7 will be integrated into the game in a future update. At the moment, no release date has been announced.
---