game news The Nintendo Switch remake of a legendary game presents its characters on video
Last February, during the Nintendo Direct, Square Enix announced with great fanfare the return of a legendary Super Nintendo game, Live A Live. A cult status gained in Japan, as the title had never been entitled to a Western release. He had the right to an English translation by the fans, and it was necessary to wait for the official announcement of the remake to think about having it in our hands in optimal conditions.
A cult game, varied eras and a visually appealing remake
Expected for next July 22 on the console with 107.65 million copies sold, the remake of Live a Live is an old-style role-playing game that reveals the adventures of eight characters in 2D-HD environments that obviously evoke the work of Octopath Traveler art direction. The originality of the title is not based on its well-known game systems, but rather on the fact that each adventure takes place in a different period, ranging from the Edo era to the Far West, passing through medieval times or even the future.
Characters rooted in their time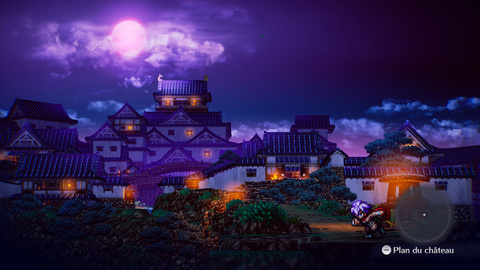 And that's a good thing, since it is these eras, accompanied by their respective characters, that have recently been illustrated by Square Enix and published on the Nintendo channel. We are therefore invited to visit the Far West and meet both the Vagabond and the bounty hunter, the end of the Edo era with the Ninja and the prisoner, as well as the Near Future, in which we will meet Akira the rebel. , the rebel or even Taorimo, the turtle reincarnated as a robot (yes, yes). In addition to this, players will be invited to take a look at prehistory, imperial China, the present, or even the far reaches of the cosmos.
A long-standing project backed by big names
These new presentation videos, which you can find both at the top of the article and in the body of the text, are accompanied by the song Go! Go! Hironobu Kageyama's Buriki Daioh, a name that will evoke something for Dragon Ball Z fans!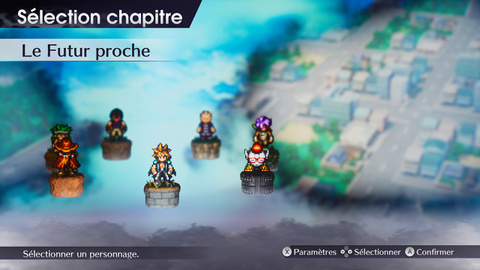 If you are one of those who knew the game in 1994, you should know that the creator of Live A Live, Takashi Tokita, is very involved, and that he is accompanied by a renowned composer, Yoko Shimomura. The game will also benefit from the experience and graphical talents of Naoki Ikushima, who is already working on Octopath Traveler and TRIANGLE STRATEGY. Finally, he reminds that Live A Live will be available for €49.99 and will benefit from a full French localization.
---
Pre-order Live a Live on Nintendo Switch on Amazon
This page contains affiliate links to some products that JV has selected for you. Each purchase you make by clicking on one of these links will not cost you more, but the e-merchant will pay us a commission.
More information.