ReportageIn the famous town of Cadaqués, on the Catalan Costa Brava, Carole Benazet, founder of the Toulouse concept store Women's Department, and Frédéric Lagarrigue, a design specialist, orchestrated the reopening of Pepa, a historic boutique with hippie charm, in March.
This March afternoon, between dog and wolf, the inhabitants of Cadaqués flock to Pepa to attend the reopening of the fashion store, an institution in the town. Even in the drizzle, the villagers made the journey. The winds hit the black rock that protects the bay, the foam flies. Pepa's feet are almost in the water: right in front, a few meters away, is the Port Doguer beach. The address is well known to all, for forty years it has been the fashionable destination of the town and even beyond, to the Côte Vermeille that undulates from end to end to Collioure.
In summer, customers make the round trip by boat during the day to come and buy some Pepa. Calle Santa María, the emotion is palpable: the sign has had a facelift and presents its new finery. No invitation card was sent. Useless: in this whitewashed fishing village, where Dalí welcomed the surrealist intelligentsia, the news spreads by word of mouth. All the personalities of Cadaqués, neighbors, visiting artists, gallery owners, merchants and restorers have gathered. The company talks cheerfully over a glass of champagne. The atmosphere is relaxed, the evening friendly, like the town, still crowned by its hippie past.
Also read:
Cadaqués, before and after Dalí
The event is orchestrated by Carole Benazet and Frédéric Lagarrigue, a couple from Toulouse who fell in love with the place and bought the store to continue their story. Pepa has been slightly renovated, but has not lost any of its original atmosphere. The logo has been kept, in capital letters drawn with a spray can. The floor, made of varnished slate, the walls, covered in white, the vaulted ceiling, made of canisse cane, everything has been left as it is. The mosaic of Saint Joseph still stands next to the fireplace.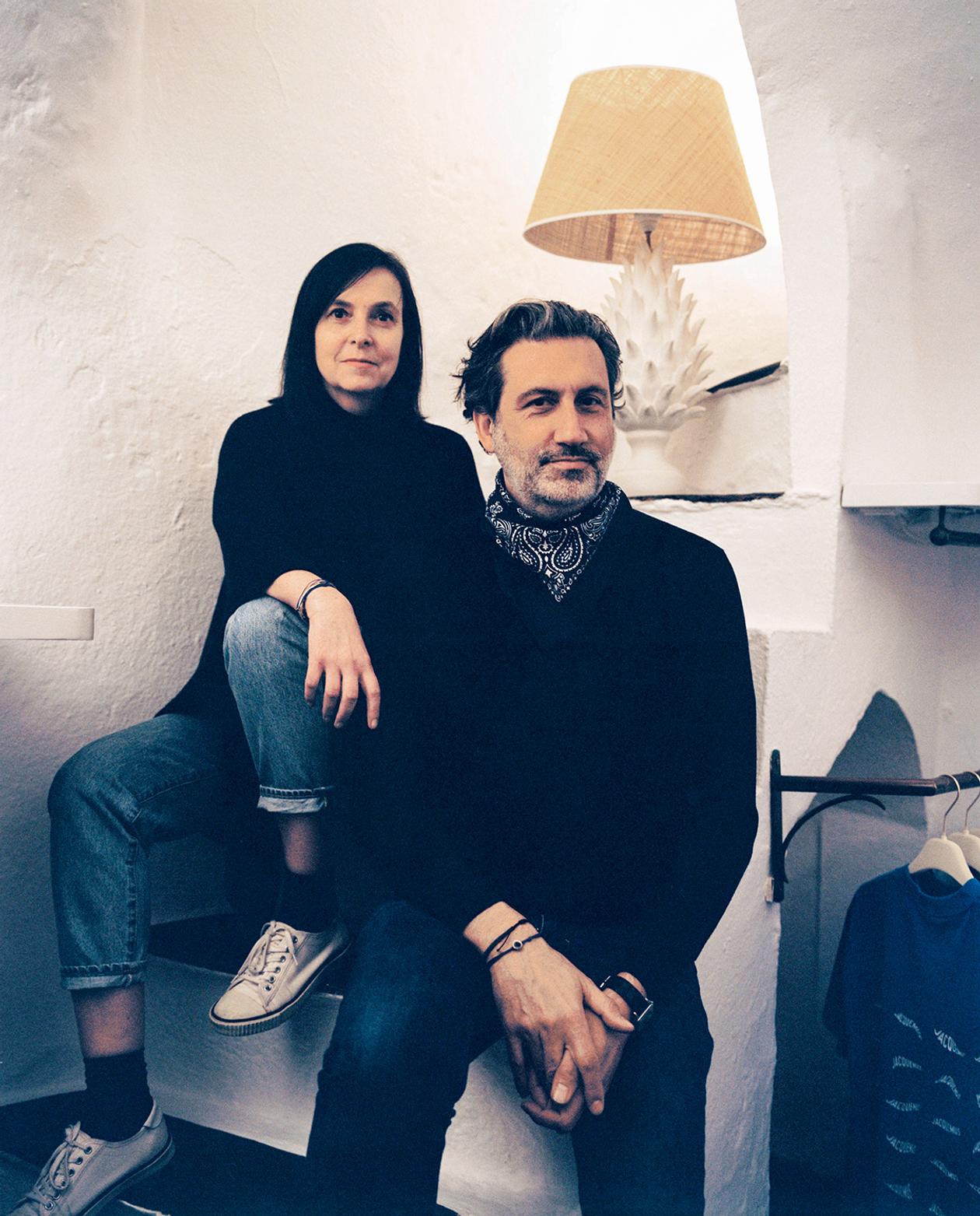 Part of the building that houses the shop dates back to 1572. Above is the church of Santa María, destroyed in the s.Y century by pirate attacks and rebuilt afterwards; It houses one of the most notable Baroque altarpieces in Catalonia, made by the sculptor Pau Costa. "The location of the store, one of the most requested in the town, had everything to seduce us. On the top floor of the building there was also Marcel Duchamp's apartment with its large terrace bathed in sunlight. comments Carole Benazet, founder of the Toulouse Women's Department concept store, at the origin of the project together with her partner, Frédéric Lagarrigue, a specialist in the world of design.
You have 71.31% of this article left to read. The following is for subscribers only.