business news Fortnite, Max Payne, Unreal Engine 5… the business news of the week
Sales figures, study purchases, financial statements, developer transfer window, investments… if these topics interest you, you've come to the right place. We bring you an update on last week's business news.
Resume
Unreal Engine 5 is officially available for developers

Remedy signs with Rockstar for a remake of Max Payne 1 and 2

Fortnite raises $144 million for Ukraine

Briefly in the business news of the week.
Unreal Engine 5 is officially available for developers
Just under a year after its early access debut, Unreal Engine 5 is now moving into the official release stage and is freely accessible via the Epic Games launcher. The economic model is the same as that of Unreal Engine 4: the use of the engine is free with a standard license as long as the developed game has not reached a million dollars in turnover. Once this level is exceeded, Epic Games will recover 5% of the royalties.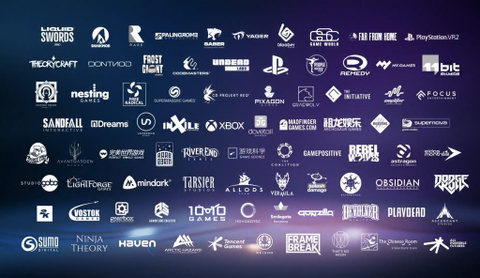 Since its announcement in 2020, many studios have already adopted Unreal Engine 5, including Xbox (Rare, The Coalition, Ninja Theory, Double Fine, Obsidian, InXile, Undead Labs) and PlayStation (Firesprite, Haven). Among the titles currently developed with the engine we can mention the next Tomb Raider from Crystal Dynamics, the next The Witcher, Dragon Quest XII, Hellblade II, STALKER 2 or ARK 2. It must be said that it offers attractive new technologies such as Nanite (geometry virtualization), Lumen (real-time global illumination), Temporal Super Resolution (image scaling system) or MetaSounds (procedural audio renderer). It also promises tools to facilitate the creation of open worlds: "a new world partitioning system changes the way levels are handled, automatically dividing the world into a grid and projecting the necessary cells"we can read in Epic Games Press Release.
The engine incorporates two demo projects: City Sample, which uses the city seen in the PS5 and Xbox Series tech demo The Matrix Awakens, while Lyra Starter Game is a multiplayer shooter described as "an excellent starting point for the creation of new projects". Xbox studio The Coalition (Gears of War) also presented a tech demo called the cavern.
Remedy signs with Rockstar for a remake of Max Payne 1 and 2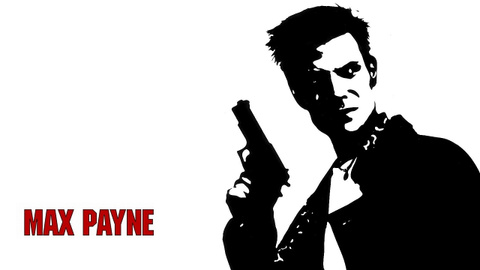 Already busy on multiple projects, Remedy has just signed on for a major new project: the Finnish studio has signed an agreement with Rockstar Games to develop a remake of Max Payne and Max Payne 2, which will be consolidated into a single title planned for PC, PS5 and Xbox Series. Everything will be developed using the studio's Northlight engine (used in Quantum Break and Control) and will benefit from a Rockstar-funded AAA budget. Under the agreement, Remedy will be able to receive royalties once Rockstar has amortized its development, marketing and distribution costs.
We were delighted when our old friends at Remedy approached us about making a new version of the original Max Payne games. We're huge fans of the work the Remedy team has created over the years, and can't wait to play these new releases. Sam Houser, founder of Rockstar Games.

Max Payne has always held a special place in the hearts of everyone at Remedy, and we know millions of fans around the world feel the same way. We are very excited to once again be working with our partners at Rockstar Games for the opportunity to bring the story, action and atmosphere of the original Max Payne games to gamers in new ways. Tero Virtala, CEO of Remedy.
Recall that Remedy had developed the first two Max Payne games released in 2001 and 2003, while Rockstar, which owns the rights to the franchise (through its parent company Take Two Interactive), had been directly dealing with Max Payne 3 since 2012. We will have to be patient for the arrival of the remakes since the project is currently in the concept development stageaway from the production stage.
With more than 300 employees, Remedy is also hard at work on Alan Wake II with Epic Games Publishing, multiplayer game Vanguard with Tencent Games, and new Control games (a multiplayer sequel and spin-off) with 505 Games. In the batch, only Alan Wake II has a release window: 2023.
Fortnite raises $144 million for Ukraine
Since the beginning of the war in Ukraine, many studios and players in the video game industry have mobilized to support humanitarian efforts in the country. Riot Games, for example, raised $5.4 million thanks to League of Legends players, packages from the Humble Bundle and Itch.io sites raised more than $16 million…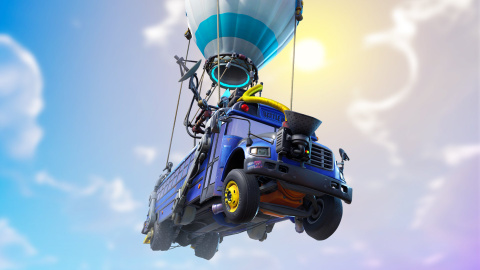 For its part, Epic Games has taken advantage of its golden chicken egg from Fortnite. The publisher has decided to donate all the profits made by the game for two weeks to five organizations : DirectRelief, UNICEF, World Food Programme, United Nations High Commissioner for Refugees and World Central Kitchen. The chosen period (March 20 to April 3) coincided with the launch of a new season and the mode without construction. Result: 144 million dollars were raised. A colossal sum that includes earnings from all real money purchases made in Fortnite (V-bucks packs, Fortnite Club packs, cosmetic packs purchased with real money…). Note that Xbox also helped increase the prize pool by giving up their share of the winnings during the same period. Remember that a manufacturer usually takes a 30% commission for each transaction that takes place in their store.
Briefly in the business news of the week.
Kirby and the Forgotten World takes the lead in sales on the French physical market during the week of March 21-27. It is followed by Pokémon Legends: Arceus, Mario Kart 8 Deluxe, Gran Turismo 7 and Ghostwire Tokyo.
Focus Entertainment is joining forces with Toulouse-based studio Rundisc for the publication of its next game, Chants of Sennaar, an exploration/puzzle game title inspired by the Tower of Babel myth.
Wargaming (World of Tanks, World of Warships…) has decided to leave Russia and Belarus, its country of origin. Its activities in these territories have been transferred to a former St. Petersburg-based subsidiary, Lesta Studio, with which the company has now cut ties. decided after "a strategic review of its business activities around the world"this action will lead to "substantial losses" for the group, which has approximately 5,000 employees in more than 20 offices around the world.
Days Gone director Jeff Ross just announced that he has joined Crystal Dynamics as design director, without specifying on which project. It could be the next Tomb Raider, the Perfect Dark reboot (in which The Initiative and Crystal Dynamics are collaborating), or any other unannounced game at the moment.
SNK Corporation, the Japanese company known for Neo-Geo, The King of Fighters and Metal Slug, is now 96% owned by the Saudi MiSK foundation. It is led by Crown Prince Mohammed bin Salman, who also poured $3.3 billion into EA, Activision Blizzard and Take-Two last year. More recently, it was the Saudi Public Investment Fund that bought 5% of Capcom and Nexon shares, as well as all of ESL and FACEIT.
Epic Games and LEGO have

ad

their collaboration to create… a metaverse for children. The press release speaks of a "family digital experience" whose "will give children access to tools that will enable them to become confident creators and provide amazing opportunities to play in a safe and positive space".
THQ Nordic gives us an appointment on August 12 for an online conference with new game reveals and news of previously announced titles.
1,100 temporary employees of Activision Blizzard, more precisely from the quality control department (QA Testing), will be hired full time and will benefit from a salary increase of at least $20 an hour. On the other hand, this is not a concern for Raven Software employees who have decided to unionize. Activision Blizzard justifies it "because of (its) legal obligations under the National Labor Relations Act".

For ClementossEditorial jeuxvideo.com
P.MTwitter