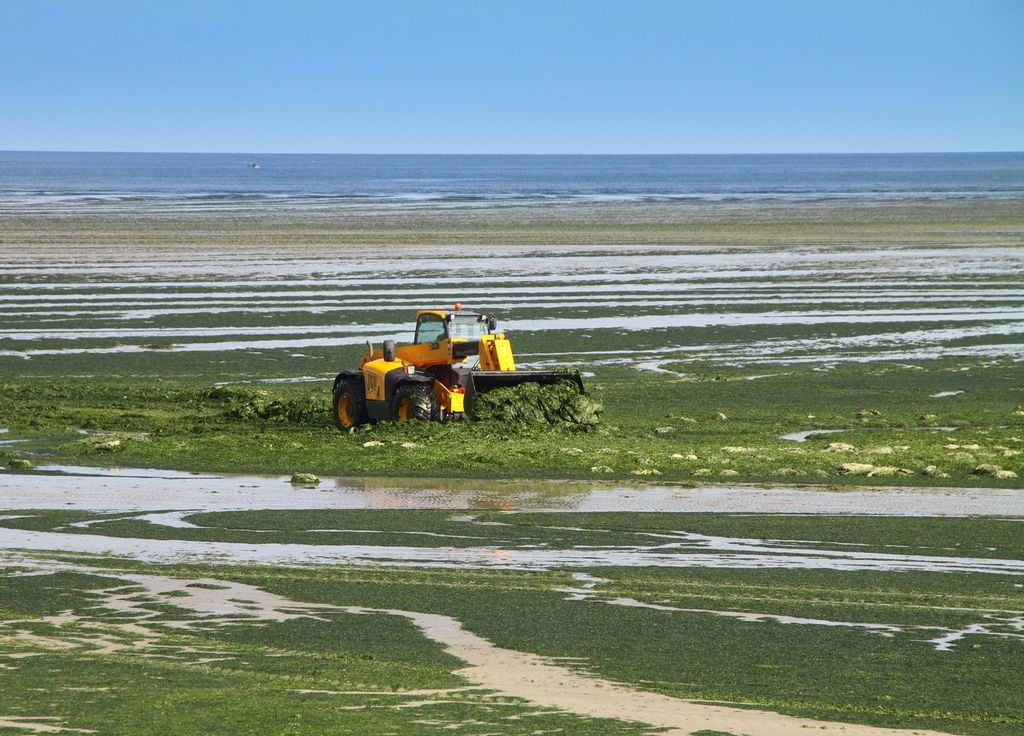 The Wild Legal association aims to promote the rights of nature. Every year it is organized mock trials with the aim of trying to "put into practice news in environmental law to see how it would be possibleinvoke certain arguments in court". And this year the theme of the judgment concerns green algae in Brittany.
every summer, and for more than 50 years, green algae are returning to the beaches. Mainly invading Brittany, they find also on the beaches of Normandy, Pays de la Loire as well as in Charente-Maritime. This phenomenon, caused by intensive agricultureIt is a real disaster for the environment and for human health.
Deadly algae for the environment and humans:
aware of ecological and health risksRaphaël, Luc, Jordan and Lyslou, the 4 law students, participate in this mock trial and went to a beach in Brittany to see the scope of the environmental disaster. The proliferation of those toxic algae completely unbalances the ecosystem impacting fish Seafood and even the birds of the affected regions.
Worse ! These green algae are very toxic or even deadly to humans! In fact, the decomposition of green algae leads to the hydrogen sulfide productiona poisonous gas when high dose inhaled. In 2009, they caused the death of a horse and a municipal employee…
gas mask on facethe students, accompanied by Yves-Marie le Lay, president of the Safeguarding Trégor association, were able to analyze the consequences of green algae on the environment: "Behind us we have the Hôtellerie beach, which is a beach that has been closed since July by green algae, so we could see at the entrance that there is barriers that prevent access and that the algae are rottingthen all the sand is black.
55% of French pigs are Breton!
The origin of the problem is known. for many years but the state doesn't seem to care. The Breton region represents only 6% of agricultural area in France but she is in leading production region milk, egg and meat (pork, poultry and beef).
and the development of intensive agriculture Y factory farming played an important role in these green tides. because they come from water pollution by nitrates of intensive pig farming that: "releases enormous amounts of nitrates in soil and watercourses through animal waste", remembers Yves-Marie le Lay.
"The challenge that lies ahead is environment and animal welfare and the situation with green algae in Brittany is a perfect example. I think that as a lawyer, we have to represent public opinion", explains one of the students.
associations L214 and Safeguard of the Trégor announced to participate in June 25 next at the Green Algae Mock Trial Organized by Wild Legal in the Fertile City of Pantinin the Ile-de-France region.
.