PortraitHis refined style makes him one of the most popular architects of the moment. At 42, this pure product of the low country signs stores, restaurants and interiors that are both contemporary and rooted in the history of his discipline.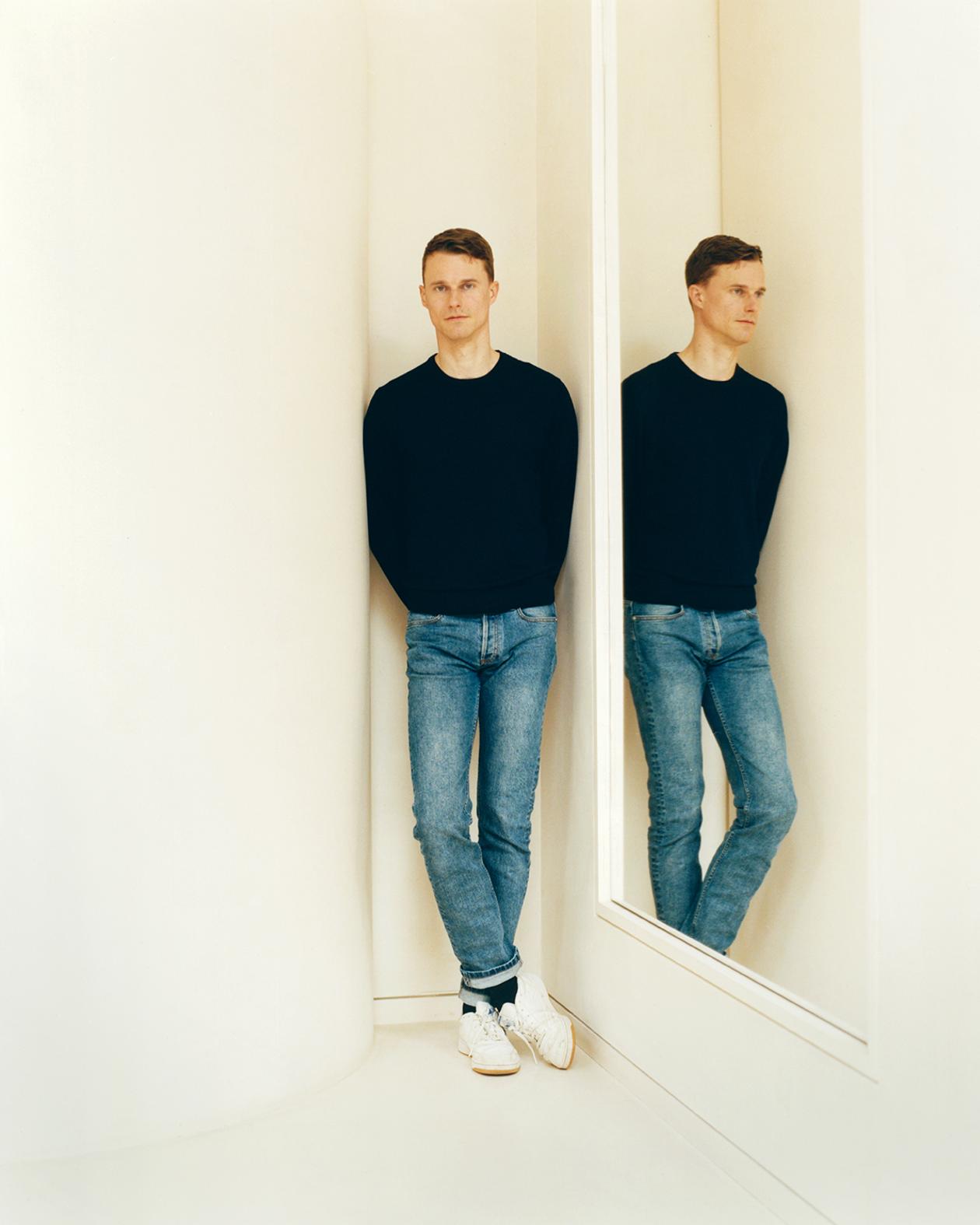 Haunting. This is the adjective that comes up most frequently when questioning people close to Bernard Dubois. The 42-year-old Belgian architect does not deny his friends. He knows that all his projects bear the mark of this state of mind, whether it's PNY's burger joints or Courrèges stores in Paris, streetwear brand A Bathing Ape's showroom in Los Angeles, an art gallery for Xavier Hufkens or a boutique for cosmetics brand Aesop in Brussels. "I don't believe in magic, but in the importance of hard work. As Brassens sang, "without technique, a gift is nothing more than a dirty habit"", advances the resident of Brussels who has become one of the most outstanding architects and designers of the moment.
It was also obsessively that he took charge of the Belgian pavilion at the Venice Architecture Biennale, of which he was one of the curators in 2014. For the "Interieurs. Notes et Figures", researched, with its co-curators, Sébastien Martinez Barat, Sarah Levy and Judith Wielander, in thousands of Belgian interiors to preserve common elements (for example, the fireplace in the center of the living room) to integrate them into the building.
Belgium runs through his veins
Because Belgium runs through the veins and in the style of Bernard Dubois. Like his compatriots Nicolas Schuybroek and Olivier Dwek, the slender forty-year-old with the determined gaze is enrolled in a Belgian school that flourishes all over the world. "Its worldwide success is due to this balance between the clean and warm Scandinavian style and elements of French, Italian and Spanish class, but also the taste for craftsmanship, natural materials, beautiful sober patinas, etc. And then everyone is trained as an architect", explains Wim Pauwels, founder of Beta-plus, a Belgian publisher specializing in architecture and decoration books.
Also read:
Article reserved for our subscribers

Muller Van Severen, the winning design combination
Very committed to architecture but also open to other aesthetics, one foot in the history of his discipline, the other in today's world. With personalities like the design duo Muller Van Severen, Bernard Dubois embodies today's Belgian generation whose approach unites past and future and produces this particular aesthetic.
A "Belgium" that is also found in the work of his friend Nicolas Di Felice, artistic director of Courrèges, who offers refined and precise collections and has tattooed the words "past style" and "futurism". A comrade of Bernard Dubois when they were students at the Brussels La Cambre design school, one in the fashion section and the other in architecture, Nicolas Di Felice recalls: "He was already very focused, serious, studious and very curious. »
You have 49.69% of this article left to read. The following is for subscribers only.