game news Call of Duty: Activision makes a big decision regarding upcoming games
The Call of Duty franchise has been present in the video game market for some time, year after year. At the time of the announcement of the takeover bid by Activision, the future of the franchise seemed in suspense: its strategy of omnipresence and frenetic development rhythms could finally be rethought. Almost three months after the announcement of the acquisition, we know more about the release rate of the license works!
Resume
Does the FPS giant want to take a step back to jump better?

Call of Duty will no longer be released every year, according to Activision
Does the FPS giant want to take a step back to jump better?
More or less, the Call of Duty license has been established in the world of video games for twenty years! And year after year, the franchise has put all the possibilities on its side to remain competitive, in particular with the aim of constantly offering gamers around the world a new episode. But on January 18, an event came that shook the certainties of the players, and also of Activision to a lesser extent: the acquisition by Microsoft!
From there, a barrage of questions fell on the news around the famous FPS military license. Quickly, many wondered if Call of Duty was going to become an Xbox exclusive and if, in the short and medium term for example, future installments would in fact continue to release on PS4 and PS5. The communication was intended to be reassuring and the announcement of Call of Duty: Modern Warfare 2 and Warzone 2as much as. However, the release rate seemed to be questioned when we learned that there would be no Call of Duty in 2023. Recently, Activision confirmed this change in the publication of the next episodes of the license!
Call of Duty will no longer be released every year, according to Activision
Already at the time of the acquisition announcement, rumors were circulating, as reported by Bloomberg, about possible discussions between senior Activision officials regarding the timing of the release of Call of Duty-branded games. Suspicions of a slowdown were building, but the official announcement appears to have slipped into an email from COO Josh Taub to company employees.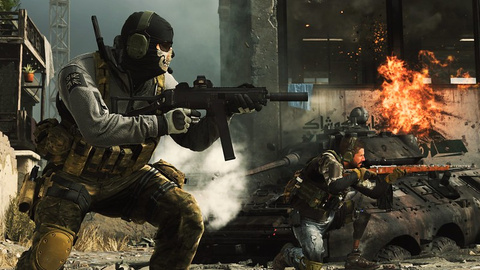 Au détour de l'annonce d'un recrutement massif de testeurs QA — la société prévoit de se doter de 1100 nouveaux employés dans ce domaine —, il a été dit que les emblématiques sorties annuelles de Call of Duty n'étaient plus à l' order of the day. In his comments, Josh Taub specifies that from now on the output format will be "always on". It is understood that the frequency of publication will be more flexible and less sustained than before.. All of this requires, of course, more clarification which publisher Activision itself may announce soon, but it seems a page in Call of Duty history is being turned!
---

For JinxebEditorial jeuxvideo.com
P.M