game news Ubisoft: After the failure of Hyper Scape, the publisher would be working on a new Battle Royale
In recent months, Ubisoft has been focusing more and more on multiplayer. After Hyper Scape, it also looks like a new Battle Royale is on the way.
After a fall, you have to ride again
On July 3, 2020, Ubisoft announced that it was working on Hyper Scape, its own battle royale with original rules. Unfortunately, the title released on August 11 of the same year has never managed to seduce its audience. Less than two years later, on January 28, Ubisoft announces some very bad news for its license: the free-to-play game will close its doors on April 24. Despite this first inconclusive attempt, Ubisoft has not said its last word, since the French publisher announced on October 5, 2021 the arrival of a brand new 100% multiplayer Ghost Recon that takes up the rules of a certain Call of Duty: Warzone . That's not all, it even seems that he is also working on a new project.
Note for now that the publisher hasn't officially announced anything, but according to a report by Exputer (by renowned whistleblower Tom Henderson), Ubisoft is currently working on a new PvPvE project that takes over the art direction for Hyper Scape.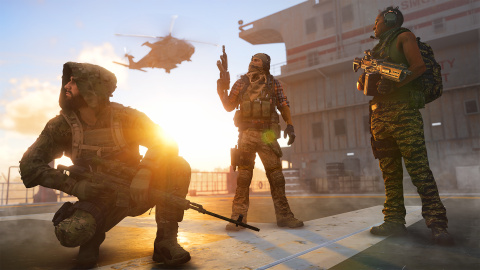 Pathfinder, the next Battle Royale from Ubisoft?
Always according to Tom Henderson, this new production is called Pathfinder (a title that could be both an official name and a code name). It would be a third-person PvPvE shooter that would have multiple teams of four players going up against other teams, as well as numerous AI controlled enemies.. The tipster also specifies that the game uses a lot of codes from the battle royale genre, even if it adds some new features in passing.
In Pathfinder, the map would look like a gigantic maze. The goal here is to find your way to the center of the level that houses a big boss that you obviously need to kill. Note that along the way (randomly generated paths), it is possible to encounter opposing teams, as well as many computer-played enemies. Also, the closer the player gets to the center of the map (and thus the boss), the harder it is to defeat the AI.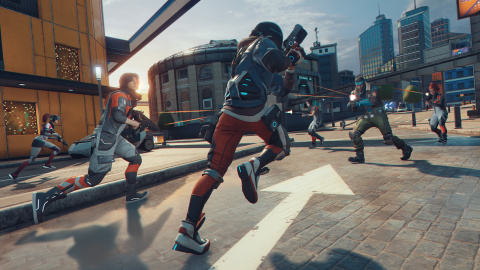 We also learned that the characters that we will embody will be "Heroes", so we imagine that each one has unique abilities like the Legends of Apex Legends, and that Pathfinder will offer, like Destiny, a gigantic hub where it will be possible to enjoy. in many different activities. For example, it will be possible to practice shooting, participate in events, do fun vehicle races or even join the in-game store.
According to various sources, Pathfinder is currently in the very beginning of its development. That is to say, we will have to wait to obtain official information about this title or, simply, to get hold of it.
---
also to be read

By JeromeJoffardEditorial jeuxvideo.com
P.MTwitter